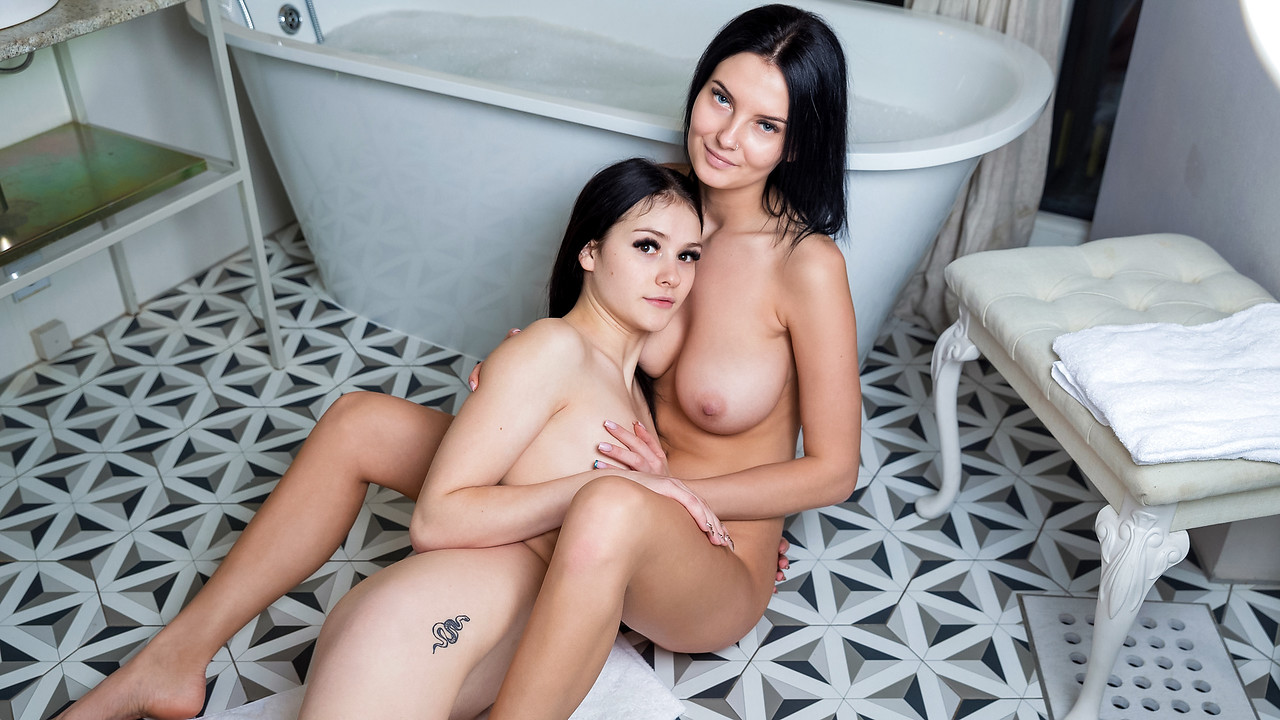 featuring


Matty and
Simon Kitty.
Added On:
Aug 6, 2022
Description:
Matty and Simon Kitty are having a lovely date. Walking hand in hand, they wander the city while snapping photos. As the sun goes down, the girls retire back home to their apartment to give their time together a more sensual turn.
Splitting off into the bathroom, Simon takes a seat on the edge of the tub and goes to work soaping up her long legs to clean herself off. Matty finds her girlfriends like that and doesn't hesitate to join Simon.
It's only a matter of moments before the girls have locked lips so that Matty can indulge herself in the lushness of Simon's breasts. Peeling Matty's shirt off, Simon gives as good as she gets. She lavishes love on those little titties until Matty's nipples are nice and hard. The girls can't keep their hands and lips off of each other as they help one another undress.
Once the girls are both naked, they slow things down a bit as they indulge in one another's bodies. Matty gets the first indulgence as she spreads her thighs to accommodate Simon kneeling between them. Dipping her head, Simon goes to work with her tongue. She focuses on Matty's meaty slit and clit, ensuring that there's no skin left unexplored. Her thoroughness pays off as Matty comes apart in her arms.
Always happy to give as good as she gets, Matty gets down on her knees so she can return the favor of oral sex for Simon. Licking and stroking, she quickly brings her bigtit girlfriend to the point where she's moaning with her head thrown back. From there, it's only a matter of time before Simon's breathy sighs become whimpers of completion.
The girls aren't done with each other quite yet. Kneeling on a towel with one leg propped on the bathtub to open herself up, Matty leans forward as Simon slides beneath her. Simon goes back to work with her mouth, relentlessly licking and nibbling until Matty's body is finally sated. When it's Simon's turn, she sits on the ground and leans back to give Matty room to work her own brand of magic. Finally sated, the girls exchange one last kiss as they come down from their orgasmic highs.