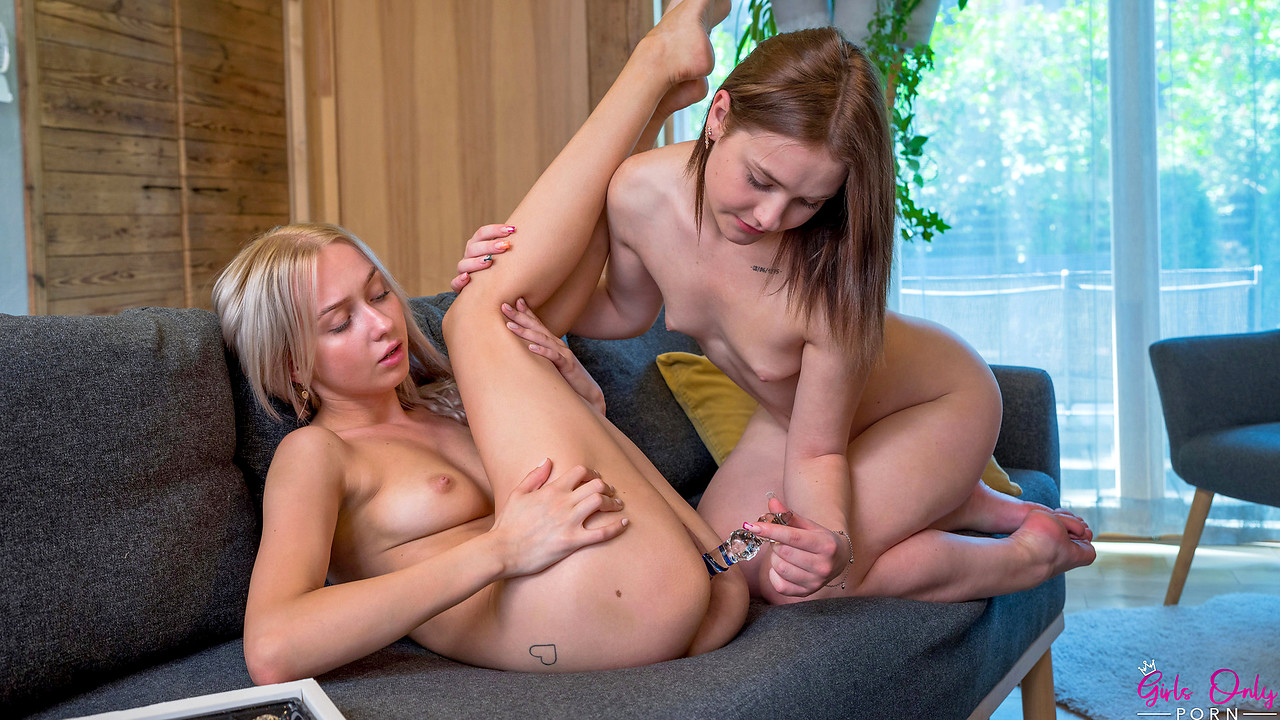 Added On:
May 13, 2022
Description:
Matty and Bernie are enjoying a quiet day together, with Matty on the couch and Bernie in the kitchen. Bernie brings Matty a treat of chocolates while hiding a second package behind her back. When Matty has sampled the chocolates, Bernie pulls out the other box. This one contains a dildo that Bernie is ready and willing to try it out with Matty right here, right now.
Setting the chocolates aside, the girls get to work enjoying themselves. Playing the toy along Bernie's breasts is the first thing Matty decides to do before locking lips with her lover. Kissing turns to caressing as the girls exchange the toy between them so they can both tease and taunt one another with it in addition to their hands and mouths.
Bernie is the first to relinquish her shirt so that Matty can palm her perky tits. Matty's shirt follows Bernie's to the floor, and then the girls resume their make out session. Gradually Matty eases Bernie back so she can kneel between her girlfriend's thighs. Leaning forward, she buries her face between Bernie's thighs and goes to work feasting on her love's twat.
Taking her time, Matty makes sure that Bernie is nice and soaked before taking the toy and teasing Bernie with it. She urges Bernie onto her hands and knees, and then finally pushes the dildo in. The position lets Bernie rub her own clit as Matty fucks her from behind, creating a maelstrom of decadent pleasure. Flipping onto her back, Bernie lets her head fall back as Matty continues to give it to her with the dildo.
The moment her hips stop twitching, Bernie turns the tables on Matty. She peels the brunette out of her thong and then helps Matty onto the top of the couch. Kneeling beneath Matty, Bernie takes a decadent sample of that dripping bare pussy before easing Matty back on the couch. Another pussy licking ensures that Matty is soon moaning in pure orgasmic bliss.